Quiznos' President opens up about why the sub franchise is a true disruptor in the category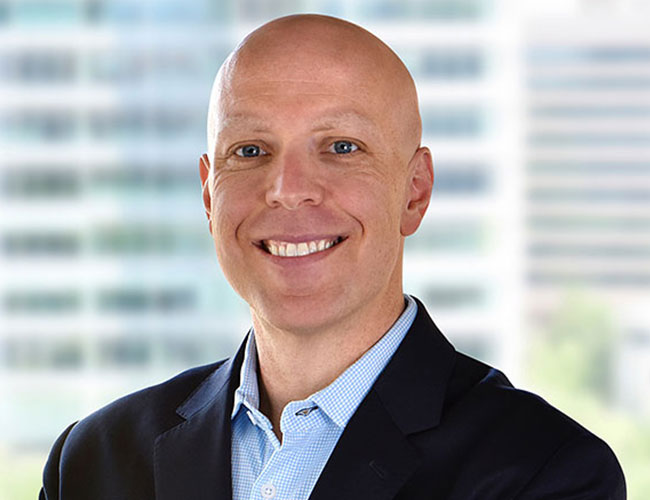 For years, Quiznos was known in the sub/sandwich category as a disruptor and innovator. With refreshed energy and a commitment to the future, Quiznos is getting back to its roots.
"One of the great things about Quiznos is the historical legacy," said Quiznos' president Mark Lohmann. "Innovation is the heart of this brand, it's the key to the historical success of Quiznos. And fundamentally, we believe it's the key to success going forward."
An incredible effort is afoot at Quiznos to take a brand that is known and loved and propel it into the future with fresh ideas, innovative and new equipment, all the while sticking true to what has made the sub/sandwich shop one of the most successful in the industry.
In this wide ranging interview, Lohmann talks about the future of Quiznos, how the brand supports franchises, and why now is one of the most important times in the brand's storied history.
What's the main focus of Quiznos going into the future?
Everything we focus on at Quiznos is all about the economic benefits to our franchisees. We want our franchisees to have the best economic model possible. The only way we make a lot of money is if our franchisees make a lot of money. We believe we can make sandwiches better than anyone else out there, but with this new design, we can make them faster than anywhere else too. Everything is designed to ensure our franchisees can be more profitable.
How do you stick true to what people love about Quiznos, while also being innovative?
That's twofold. We know consumers want adventure and more flavor than in the past. But at the same time, there is a critical component in that people fall in love with our sandwiches, and we can't get rid of that. Our most popular is the classic Italian; we're not going to change it. But the classic Italian off our new equipment is better than before; it will blow your mind.
How do you support franchisees?
At Quiznos, we are passionate about entrepreneurs and ensuring they can be successful with our brand. We'll provide the level of support you need to ensure you are successful. One of the great things about Quiznos is you have direct access to the executive team, 24/7, 365 days a year, because we've been in your shoes. We know how tough it is to manage a restaurant, and we're here to support you.
Who is the ideal candidate for a franchise?
For us, the ideal franchisee is someone that's passionate about delivering a great product in a great environment to consumers that love the product we offer. But at the same time, it has to be someone who is focused on the bottom line and being successful, because we know with the new design with Quiznos, the potential is out of the world.
What sets Quiznos apart from other brands?
One of the best things about Quiznos is the legacy. Our brand awareness is higher than nearly any other brand out there. We're confident that loyalty will help us get traction in multi-unit franchise space. We know the economic model changes when you add multiple units, that's what gets us excited. The sky's the limit in terms of success.
Why is now the time to invest?
This is one of the most exciting points in the history of Quiznos. We've built this brand to be more relevant with a better economic model. I'm confident when we look back several years from now, we'll see this moment in time as the rebirth of a great brand. Getting in now is an exciting time to be part of one of the best stories in the franchise industry.
Now is the time to own a Quiznos franchise
To learn more about the Quiznos franchise opportunity, fill out an inquiry form and a member of our team will reach out to you shortly. We look forward to hearing from you!